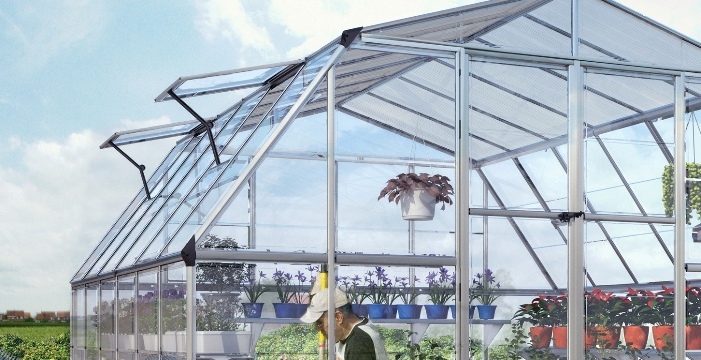 Special Autumn pricing on SILVER LINE GREENHOUSE range while stocks last - check out the offers below!
Greenhouses - something everyone who is interested in gardening would like to have. And it's easy to understand why. Being able to propagate plants in controlled conditions, and to grow your own vegetables and flowers without having to contend with birds, animals and pests which enjoy them just as much as you do is something that all greenthumbs need.
SILVERLINE products by Palram range in size from the SINGLE COLD FRAME right through to the AMERICANA 12 x 12 GREENHOUSE, and cater for every situation, including small courtyards, patios and balcony gardens. The robust aluminium extrusion frame and the virtually unbreakable polycarbonate glazing are designed for long, trouble-free lifespan.

See why polycarbonate is widely used instead of glass in greenhouses these days.
High quality, ease of assembly and very competitive pricing are the benefits that make them one of the most popular ranges on the Australian market.
We make it even easier for you at Landera - we offer FREE delivery to your address anywhere in Australia on all greenhouse products shown below!